My previous post presenting ASCIImage received a lot more attention than it deserved (#1 on Hacker News and reddit/programming, holy cow!), and I am truly humbled. The response has been overwhelmingly positive, with lots of excitement, oohs, wows and aaahs. That's an incredibly fun experience for me.
Here are a few related items to follow-up on all this:
My slides from NSConference last week, the best conference I have ever attended: slides in Keynote format (also in pdf). Check out the picture taken by @danielpunkass below: isn't that the best stage ever?
I put together with my friend @mz2 a landing page at asciimage.org
On this page, you'll find an editor to play with ASCIImage (OS X only!)
If you are excited by ASCIImage, you'll be blown away by MonoDraw, an ASCII art editor. I am not affiliated in any way with the app, I just love the concept and the execution is incredible. You can try it out for free for all the duration of the beta (I am not even sure how it's still only in beta, given the high level of polish and stability already!).
Last shameless plug: I make my living from the sales of Findings, a lab notebook app for scientists and researchers. The best way to support me is to check it out and pass the information to your friends working in science or in research. Thanks!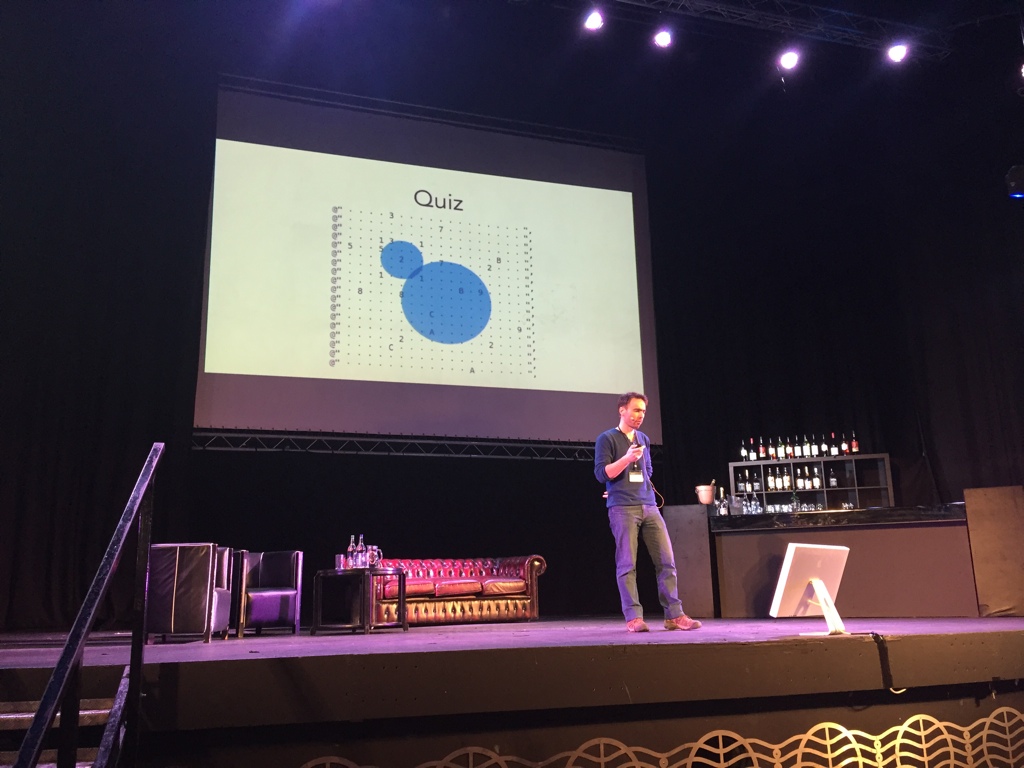 Credits: @danielpunkass